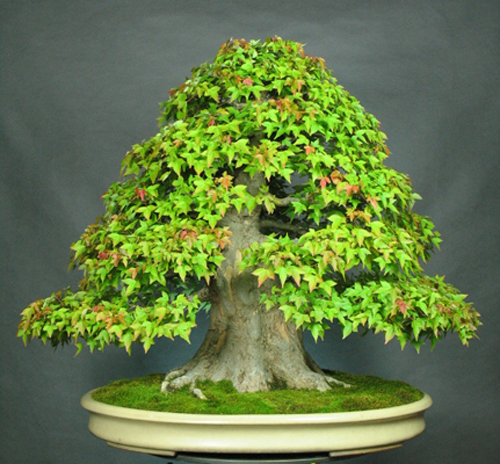 This monster Trident maple has it all; massive trunk, fluid natural looking nebari (some maple nebari seem overdone), good lines, perfect pot, healthy green moss, everything (you might question the placement in the pot). The artist is
German Gomez
.
They're popping up everywhere
A few days ago we featured a
very impressive but unattributed tree
that we found on facebook. Turns out that it belongs to German Gomez, of
Medi Bonsai
in Valencia, Spain (thanks to Pedro Paes), as does the tree featured here. When I first visited German's website I was amazed that I hadn't heard of him. But that's the way it is these days; accomplished bonsai artists are popping up everywhere.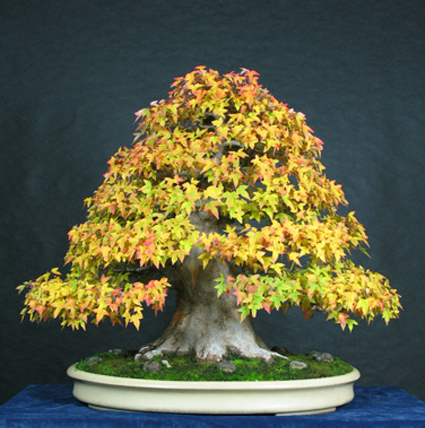 Same tree with fall color and fertilizer cakes. We featured a
world class Trident
in fall color not long ago. It was unattributed on facebook (this happens a lot), but turns out to be by Walter Pall. BTW: my apologies to Mister Pall for surmising (in print) that his tree was photoshopped. Al Polito suggested that the tree was shot during the 'golden hours' and thus the yellowish/gold hue that I was sure was the result of 'shopping.'
Our 2011 Bonsai Calendars
from Japan are in.
Source:
Bonsai Bark