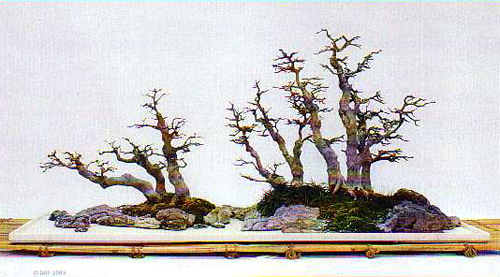 Winter display, from the Chinese collection at the
National Bonsai & Penjing Museum
in Washington DC. Trident maple by Quinquan Zhao.
A trip well worth taking
We've been encouraging people to visit our
National Bonsai & Penjing Museum
for a long time (way back to the days when we published
Bonsai Today
). We'll keep doing it until you go visit (if you've already been, tell your friends). It's worth the trip and you can drop by the Smithsonian while you're at it. Or the Lincoln Memorial. Or…
A borrowed shot to whet your appetite
The photo above is from the Museum's 2010 calendar. To see more,
visit us on facebook
.
Source:
Bonsai Bark