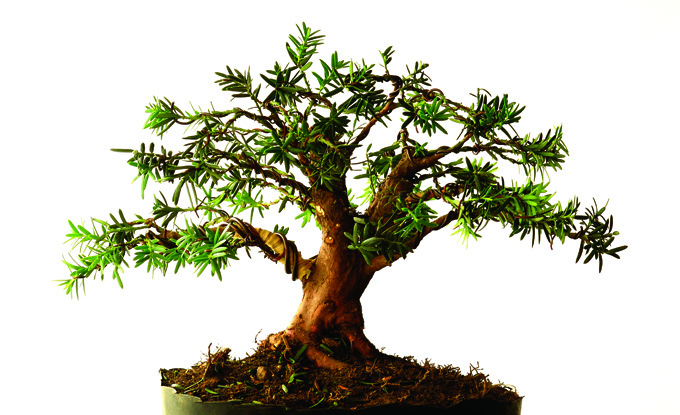 A good example of a bonsai from scratch. Especially considering where it came from (see below). European yew (Taxus baccata) by Morten Albek (author of Majesty in Miniature, Shohin Bonsai), from Bonsai Today issue 107. Height 7″
Bonsai from Scratch
It's time to get start thinking about your entry in our upcoming Bonsai from Scratch Contest. We're going to make it worth your while with a $250
Stone Lantern
gift certificate for the winner and other gifts for outstanding entries.
Five easy steps to get you started
1. Find an untrained stock plant. Your choice of size, variety etc.
2. Photograph it from all four sides (and any other angels you want) before you do anything else.
3. Grab your tools and get to work. Take your time; the contest won't close for months. This will give our snowbound northern friends a fair chance.
4. Take photos as you go. The more the merrier.
5. When you've got what you want, put it in a bonsai pot (if it isn't already) and photograph it from all four sides (and any other angel you would like). Hint: an uncluttered background that shows the tree to its best advantage is a good idea.
Stay posted
We'll be following up with more information, like: categories, judges, deadlines, and whatever else we think will enhance the contest. Meanwhile, it's not too soon for you to start planning.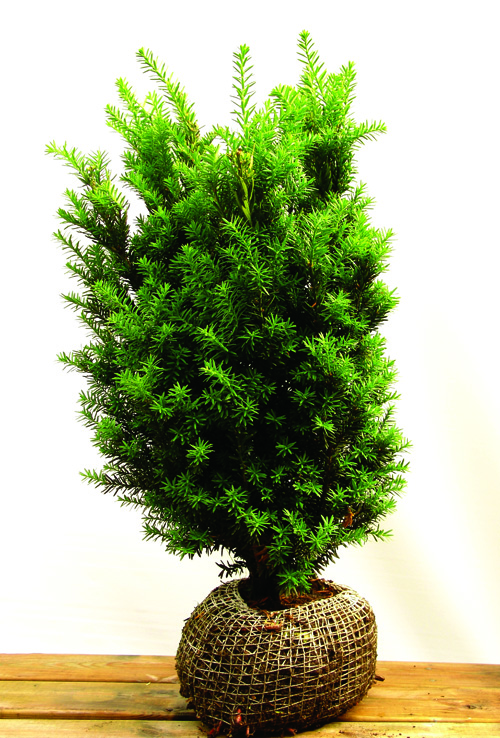 This is what Morten started with. Height 40″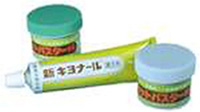 Three cut pastes from Japan. $

41.85

, now $29.70

Source: Bonsai Bark