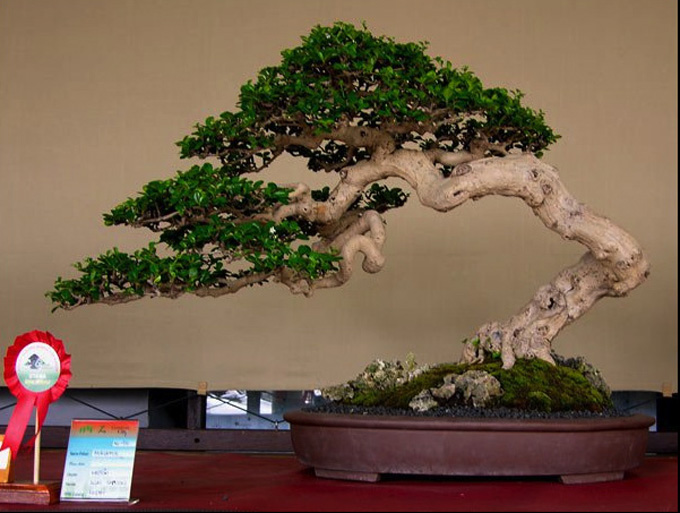 Nice tree. From facebook; Liang Lim's photos. Beyond that, we know nothing. Except that we are swamped (it's corporate tax time and etc….).
The Facebook problem
We receive several bonsai photos every day on facebook. Almost none mention the artist, unless the artist happens to be the same person who posts the photo (you'd be surprised how often this is NOT the case and how difficult it can be to determine whether or not it is the case). When we have time, we try to track down the owner/artist, but often, this is easier said than done. Beside, who but teenagers and retired people have time to spend hours every day on facebook? So that's our dilemma and the tree above is a perfect example of this dilemma; we know the Liang Lim posted it, but beyond that, we know nothing.
Japan and our next tool shipment
As you know, the situation is horrible. especially in the northeast. But as you might expect, the quake and tsunami's effects have spread throughout the country; rail service is halted, roads are clogged, phones are down and so forth. Among other much more important things, this means that our current tool order will be delayed. We don't know for how long, but we do know that many of you are waiting for your orders. Hopefully it won't be too long and thank you for hanging in there. We appreciate your patience and understanding.
Speaking of Japanese products
We are donating 10% of all sales of Japanese products to the Japanese Red Cross. It's not much, but hopefully someone will benefit.

Koyo Standard 8″ Concave Cutters
: was $43.25,
now $30.50
. Designed to cut and cut and cut. All Japanese tools are good, and this one is no exception. However, if you like to pay a bit more for the highest quality, then you might consider this one:
Koyo High Quality 8″ Concave Cutters
: was $55.30,
now $40.90
Either way, the price is right and the quality is excellent.
Source:
Bonsai Bark