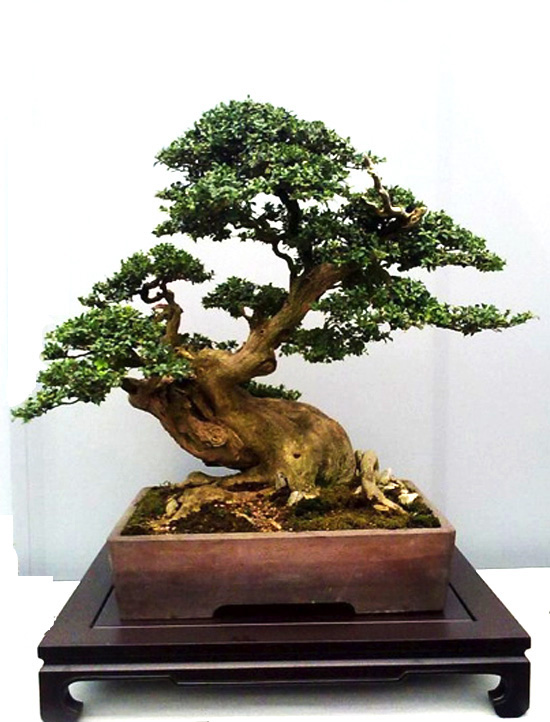 This wild and gnarly yamadori (collected bonsai) exhibits some classical flaws. Two of the most obvious are the long straight taperless section of mid-trunk and the cluttered roots around the base. However, that's the way this tree grew and those flaws tell part of the story of its struggles to survive and thrive in an inhospitable environment. Without them, the story might not be so interesting.
Classical vs Eccentric
There have always been classical bonsai (ones that conform to accepted norms of an earlier time) and there have always been more eccentric bonsai that push classical forms and norms into new territory. Many of these more eccentric bonsai aren't that noteworthy, they are just eccentric. However, there are those that maintain some relationship to classical notions of bonsai beauty (an evolving concept) while charting new directions.
Exposicion Nacional de Bonsai Alcobendas Madrid 2010
I found these photos
on facebook
(where else?). The were posted by Xaime Parada. I picked several that maybe push some limits a bit. Here's a couple to whet your appetite.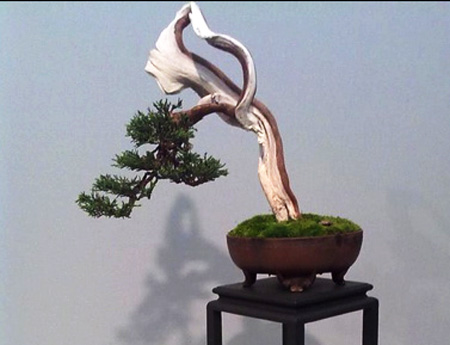 Too eccentric? Aside from the jammed top of photo, what do you think of this tree?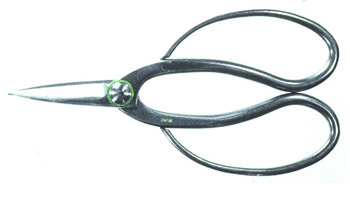 Bonsai shears
(off topic, but essential)
Koyo heavy duty stainless bonsai shears
. Was $69.25,
now $48.45
(the ring around the adjustment nut isn't really green; it's just a little photoshop joke).
More stainless bonsai shears
.
Source:
Bonsai Bark