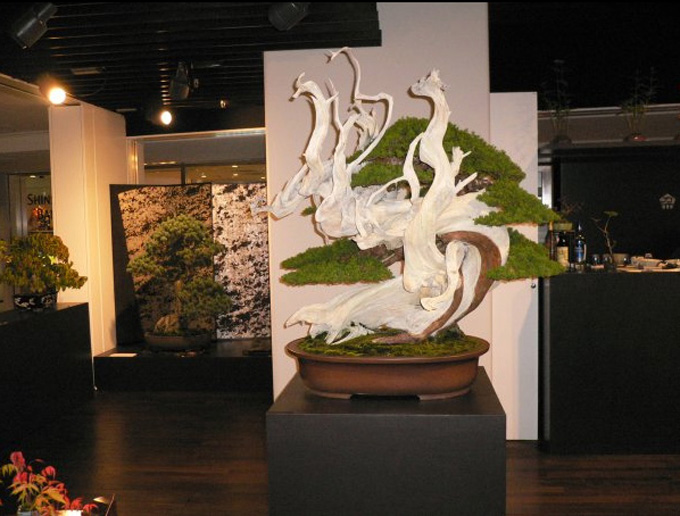 Takashi Iura facebook photos. Astounding tree and a very interesting display.
Daring display
Many of the bonsai on facebook and elsewhere are poorly displayed, though occasionally you see trees where the artist/photographer took the time and trouble to set up a decent display. But none (that we've seen) are displayed in such a daring and imaginative way as the trees in these photos.
It's not just the what, but also the where
I usually like to see bonsai displayed with a bare minimum of background clutter. The cleaner the better. But in this case, the art of display has been elevated by the background; a space in which the feature bonsai both stands out and blends in. My guess is that it's an art gallery that happens to be featuring Takahi Iura's trees.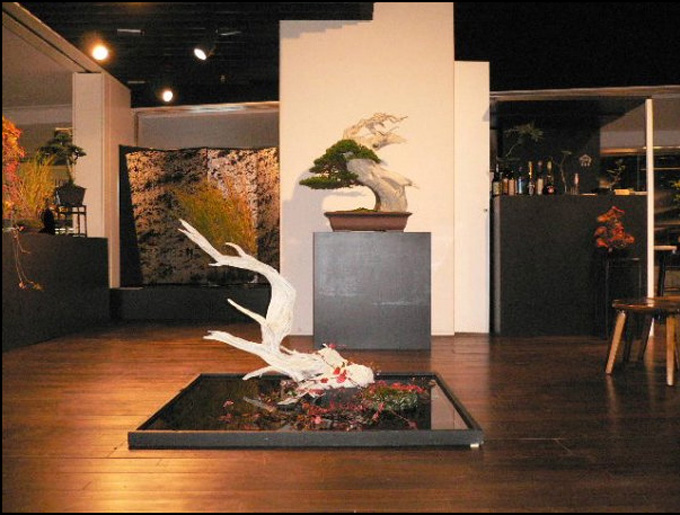 Another great shot with a different feature tree and a deadwood composition in front. Is this an art gallery replete with liquor to lubricate potential buyers?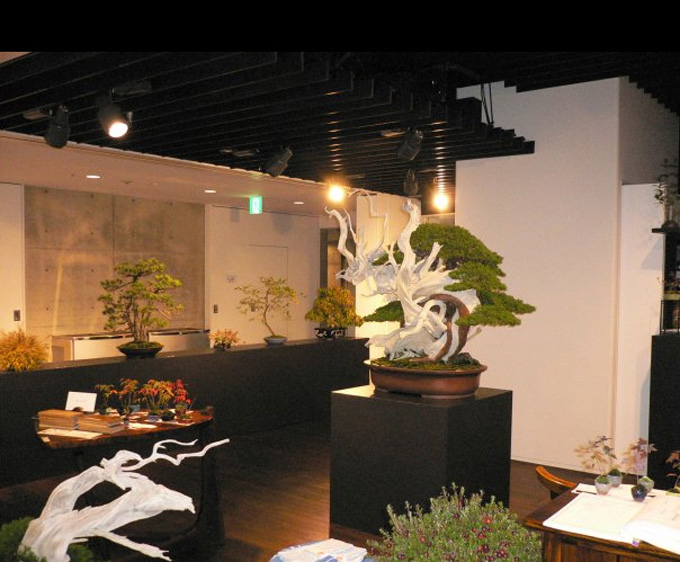 First tree from another angle.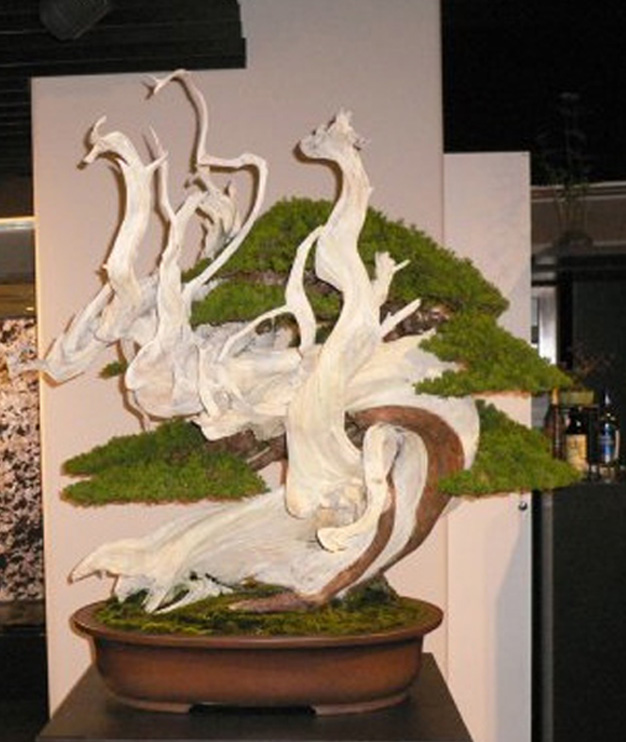 Close up of the wildly dramatic first tree. A little grainy, but you get the drift.
Relief aid??
I'm going to Iwate Prefecture. Reaching You'll Isao ! ! !
From a post by Takashi Iura on
OMACHI GAMBATTE
What you can do
You can
go here
to learn how to help Isao Omachi who lost his bonsai, his house, and everything he and his family own….
…or you can purchase
Japanese tools
and other Japanese items from
Stone Lantern
and help out while getting what you need for your bonsai (we committed to donate 10% of all sales of Japanese items to the
Japanese Red Cross
before we heard about Isao Omachi's plight, so we'll stick with that good cause).
Source:
Bonsai Bark