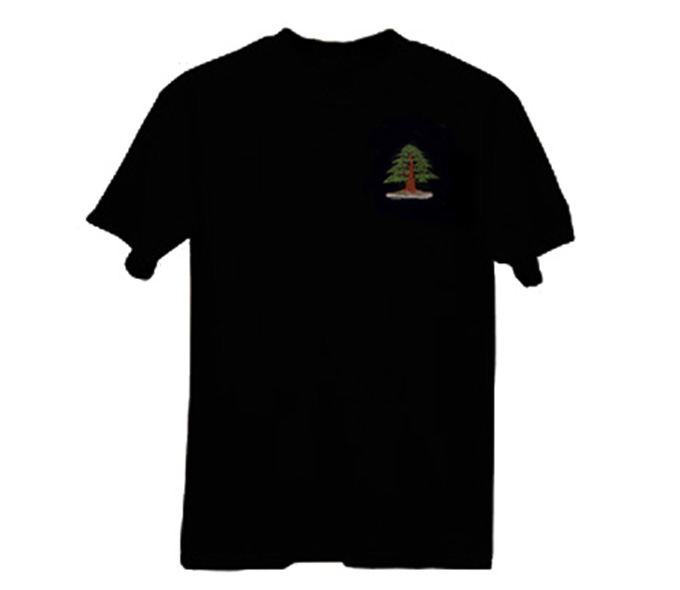 Brand new. Embroidered bonsai logo on all cotton black T-shirts.
Kimura's legendary formal upright Japanese white pine
Long time bonsai embroidery maven Cindy Cones did a remarkable job of replicating Masahiko Kimura's magnificent formal-upright Japanese white pine bonsai; probably the most distinctive, well-known formal-upright bonsai in the world. So distinctive and well-known that it appears in our
Masters' Series Pine book
(2nd printing due in July), in
The Magician, The Bonsai Art of Kimura 2
and on the cover of
Bonsai Today
issue 80.
Discounted prices
We've come up with new pricing formulas that are well below list prices on almost everything we offer. These excellent
all cotton embroidered T-shirts
are no exception and are good value even at the list prices. Our low prices are:
M, L & XL 19.95. XXL 24.95 and XXXL 27.50.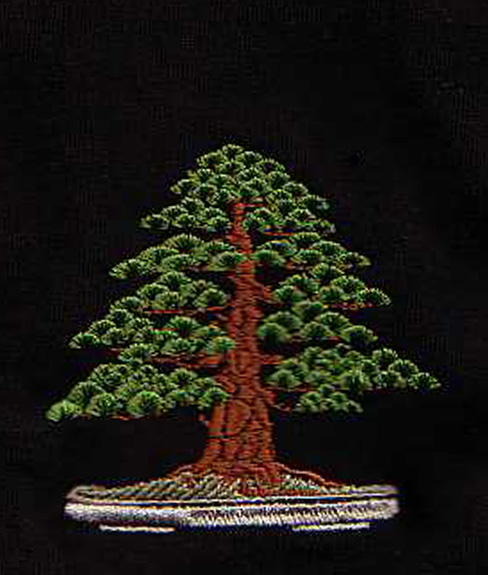 Close up. If you know embroidery, then you'll appreciate just how excellent the quality is.
Such blatant commercialism!
Don't worry. It's very rare that we indulge in such blatant commercialism on Bonsai Bark. Though we are very keen on making a living, still, our emphasis is and remains, promoting the art of bonsai (skeptics can scroll down and see if they can find the last time we devoted an entire post to something we sell).
Source:
Bonsai Bark