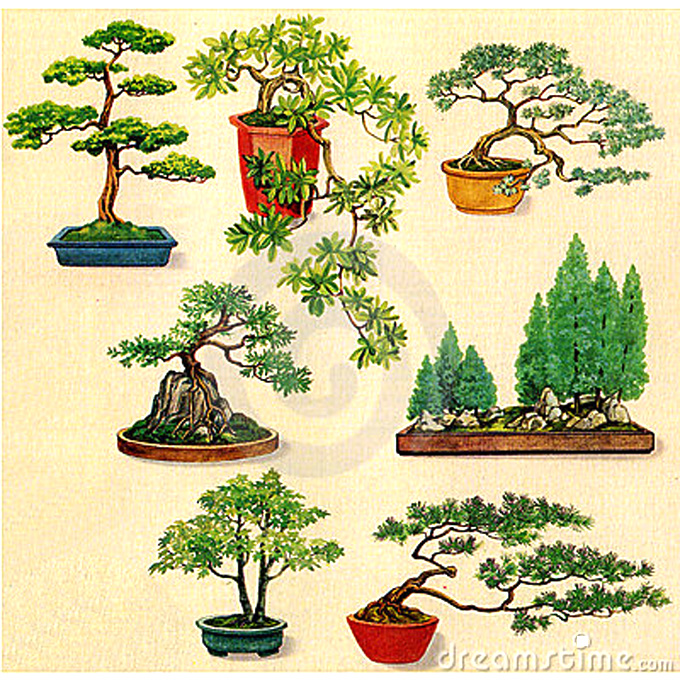 Some of these drawings look like bonsai that aren't too far from scratch.
Don't be intimidated!
Anyone can enter our
Bonsai from Scratch Contest
. Everyone's entries will be respected, and your entry won't be published on Bonsai Bark unless you are one of the winners. So, not to worry.
Here's one reason why you can win
At least twelve prizes will be awarded and only about ten people have entered so far.
It's not too late
You have until October 15th for your final submission.
Your final submission can be in a nursery container or a bonsai pot
Some trees don't take to too much root pruning all at once. So, either way: in a bonsai, or in nursery container is okay.
Contest details and how to enter are here
If you own a bonsai business, you can offer a prize
If you would like to promote you business and help the contest along, you can submit a prize. In exchange we will acknowledge and link your website.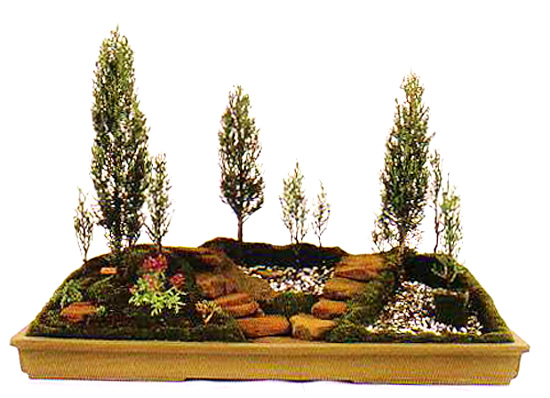 It's fairly easy (and fun) to make saikei bonsai from scratch. This one is from Lew Buller's Saikei and Art.
Source:
Bonsai Bark