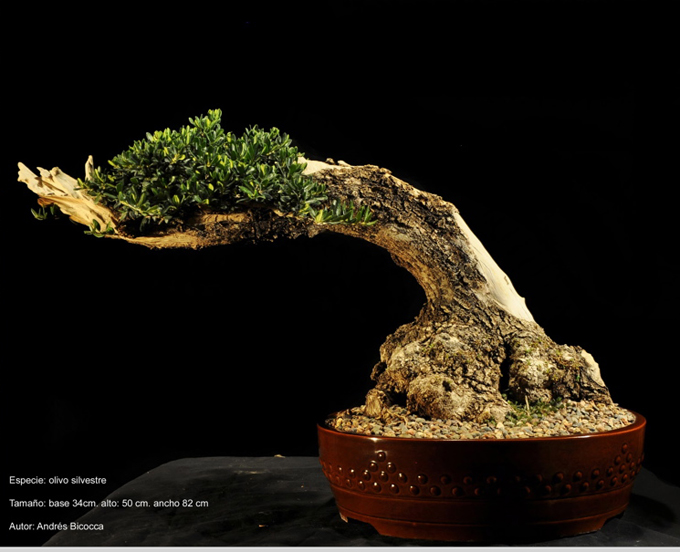 This one is an olive. And it is by Andres Bicocca. Who is from Argentina and isn't from Uruguay. BTW: the way the foliage mass clings to the trunk, makes for a unusual looking bonsai. Though it has a wild, 'work in process' look, there's something compelling about it with its strong nebari and well aged bark.
Egg all over my face
First, apologies to Argentinian (not Uruguayan) bonsai artist
Andres Bicocca
(
see three posts ago
). Second, apologies to
Wild Bonsai
; not only did I mis-attribute one of their trees but I mis-identified it as well (doubly embarrassing when you consider that their name is on the photo and the tree is clearly identified where it appears on
Andres' wall photos
– thanks to to my virtual friend and unofficial fact checker
Jose Luis Rodriguez
for noticing this glaring error). It's a
Phemphis acidula
, not a European olive (
Olea europaea
). So thanks Jose for keeping us honest and thanks
Andres
for your understanding, and thanks
Wild Bonsai
too.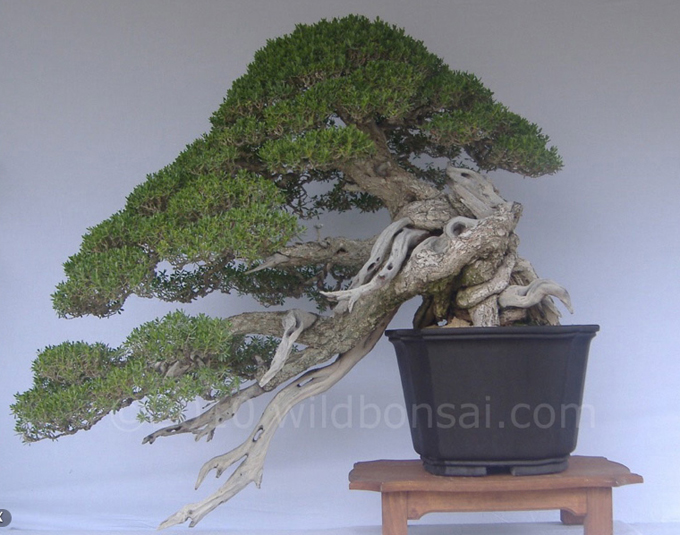 Another of Wild Bonsai's impressive trees. Our original mis-identified Wild Bonsai tree is below
.
Both are Phemphis acidula.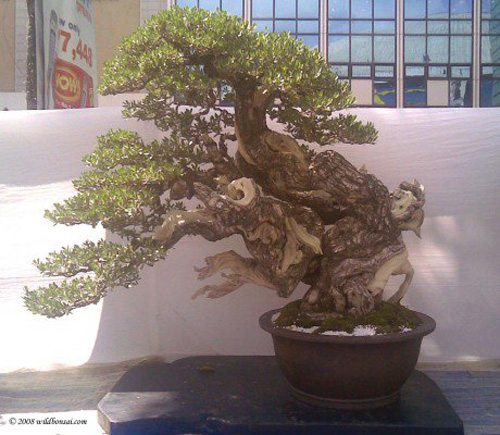 Here's the one I got all wrong. Notice the fine print on the bottom of the photo.
Source:
Bonsai Bark