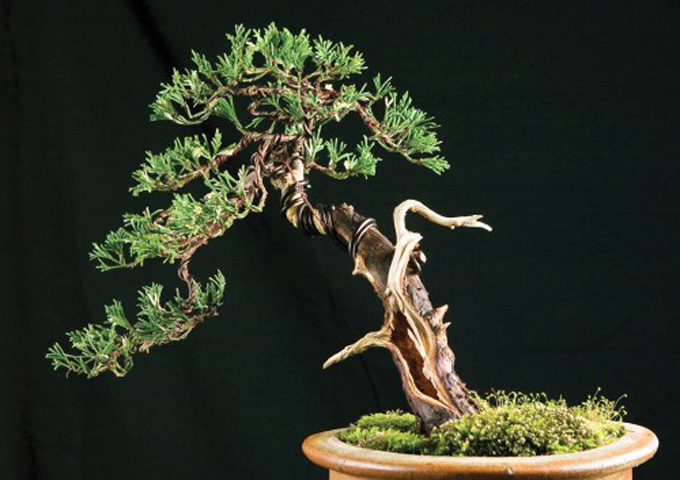 Simon Carr styled this little gem from scratch for an artofbonsai.org contest way back in 2005. It later appeared in Bonsai Today issue 103 in an article entitled 'Instant Bonsai.' Which reminds me: all back issues of Bonsai Today are now 65% off.
It's October 15th
A friendly reminder to of you who have sent in your before photos of untrained stock,
your 'after' photos must be received by Oct 15th
for our
Bonsai from Scratch Contest
. That's just over 2 weeks from now. Don't procrastinate! There are lots of valuable prizes and you just might win something.
You can still enter
We will accept 'before' photos right up until the deadline. This means of you wait until October 15th to send your before photos, you'll have to send your 'after' photos at the same time.
Donate a prize and your fame will spread like wild fire
If you
donate a prize for our Bonsai from Scratch Contest
, your name (and your business name) will be listed with links in the following places (at least two times each):
Bonsai Bark
and our
Stone Lantern Newsletter
. Please contact me if you are interested: wayne@stonelantern.com.
Source:
Bonsai Bark