No sooner did I send out the notice about the winner of our $100 Mystery Bonsai Contest, than I got an email from Robert Steven saying he was mistaken when he identified the bonsai number 6 artist. In Robert's own words: "it belong to Wayan Arthana from Bali…."
I wonder if it's one of those trees that has changed hands a lot, and thus the confusion (I have now seen it attributed to four different people).
None of this changes our winner(s). I'm going to stick with Joe Rauscher (and Ferry Freriks in second place). So the only thing that has changed is that we now believe the Wayan Arthana is the artist (or do we….?).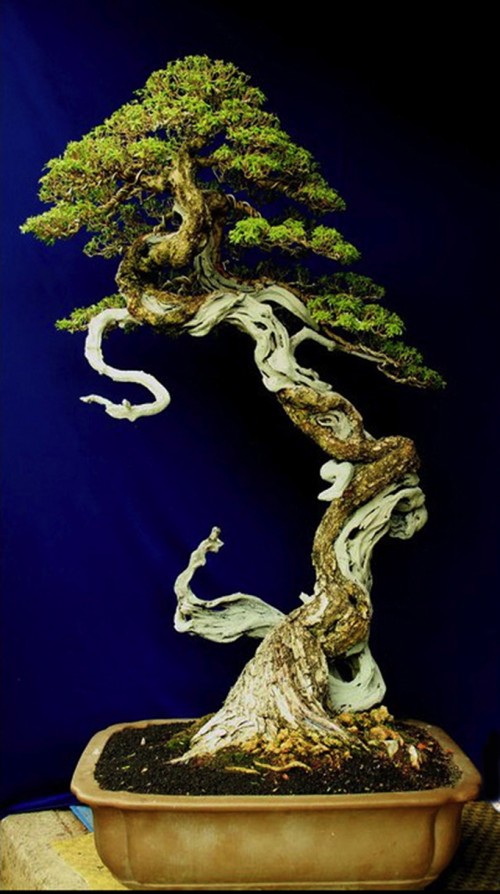 One more time. Here's the tree in question
.
Another mystery tree just for the fun of it (this one should be easy).
Source:
Bonsai Bark