It's mostly about price…
But it's also about quality…
Have you tried our
NEW BONSAI AESTHETICS WIRE
? We started selling it in June, and about a half ton later the verdict is in: it goes on easily and it holds very well. So well that's it's hard to tell the difference with wire that costs twice as much.
Which brings us back to the price…


100 gram rolls
are
only 2.95
each with easy to achieve
volume discounts of 10% to 30%


1 Kilo rolls
are
only 21.00
each also with easy to achieve
volume discounts of 10% to 30%
We just unloaded a new shipment yesterday, so every size is now in stock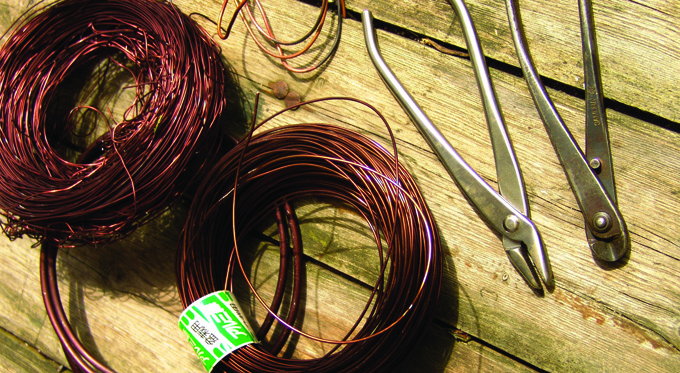 Here's a photo of some Japanese wire (which we also offer at discounted prices) and some stainless tools (we've got those discounted too). The photo is by our friend Morten Albek (author of Shohin Bonsai). Note: Bonsai Aesthetics wire is much darker in color than the Japanese wire.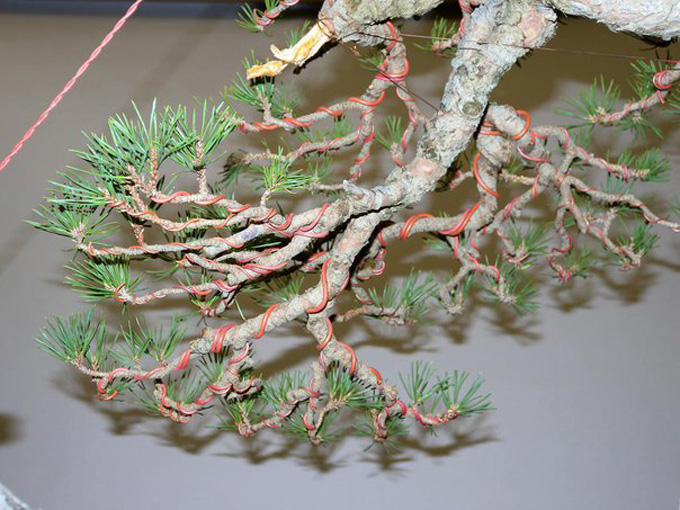 This is what a top notch wiring job looks like. It's by Mario Komsta (see our previous post). The wire here looks like copper rather than aluminum. Copper is much more expensive and trickier to use. The vast majority of bonsai enthusiasts now use aluminum wire (that's what our Aesthetics wire and our Koyo wire is), though some old pros and a few others, still use copper.
Source:
Bonsai Bark