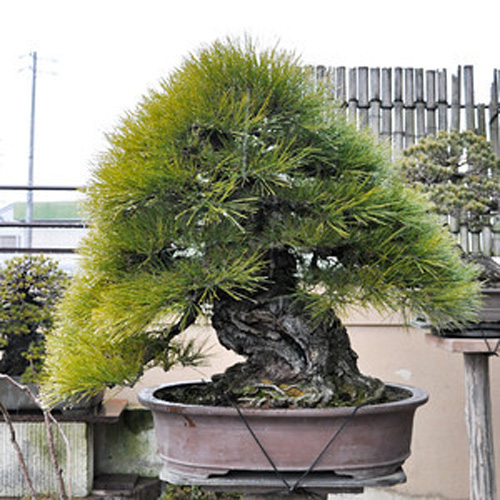 Boon Manakitivipart
(Bonsai Boon) discovered this muscular Kuromatsu on
his latest trip to Japan
.
You can visit
Bonsai Tonight
for more.
Something new
A while back we tried to get a bonsai calendar off the ground. After what seemed like lack of interest from our readers, we abandoned the idea. Now we have another idea, it's related to the calendar notion, but more expansive. We'll call it
Bonsai Bark Weekly Wire
for now. Rather than try to explain, we'll just get started and see where it goes.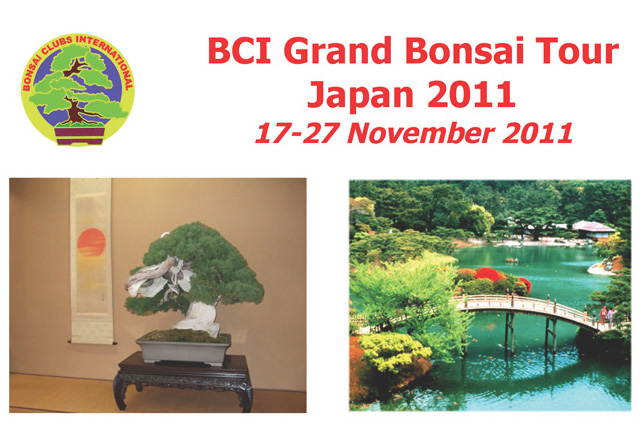 T
his year's BCI tour
is timed to coincide with two of the world's truly top tier bonsai events, the
ASPAC Convention
and the
Taikan-ten
.
Ryan Neil's
International Bonsai Mirai
is offering a series of
Defining Concepts Pine Courses
in Oregon.
Ryan's fellow Oregonian Michael Hagedorn (a Bonsai Bark frequent flyer) has been waxing philosophical (in a very readable way) with his
Sight of the Blind Mind
on
Crataegus Bonsai
.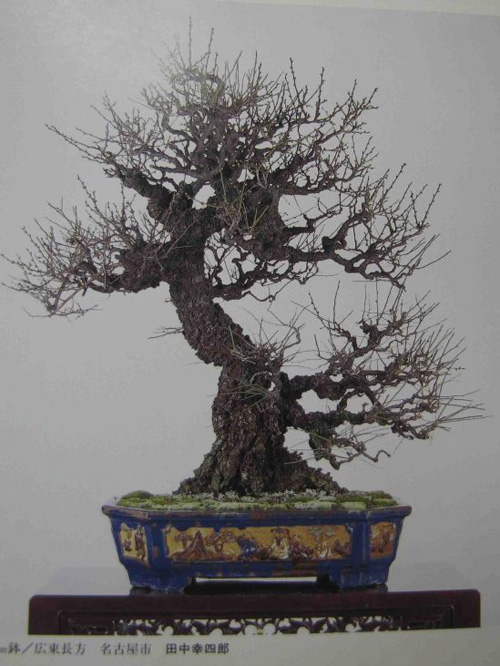 Bonsai Aiaichien's 115 year old ume
. From a tip by Jonas (
Bonsai Tonight
).
Walter Pall
is featuring
a remarkable seven year transformation
of what started as a ordinary European black pine.
The always friendly folks at
New England Bonsai
just keep offering
their Bonsai Workshops
. From basics right on up.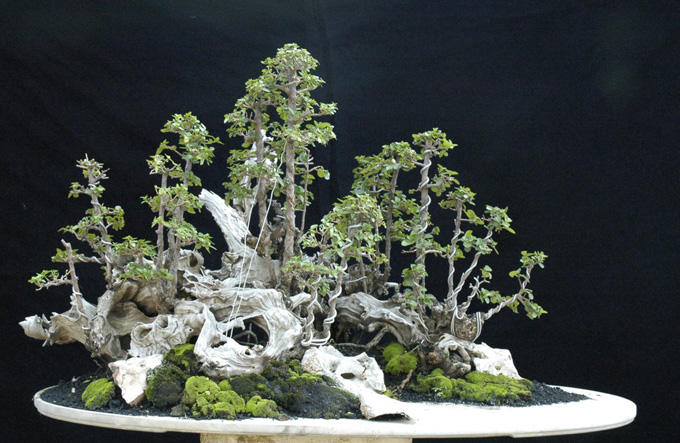 This freshly potted Premna penjing planting is by Robert Steven. Last we heard from Robert he was in Namibia (two days ago). Given Robert's prolific accomplishments and his ceaseless travels, I'm not sure if he ever rests. Among other things, Robert is the author of
two of our most popular (and most informative) bonsai books
.
Last but not least. Bill doesn't have all the details up on
his site
yet, but you can call or email him. And of course, you can always mark it on your calendar.
Source:
Bonsai Bark