�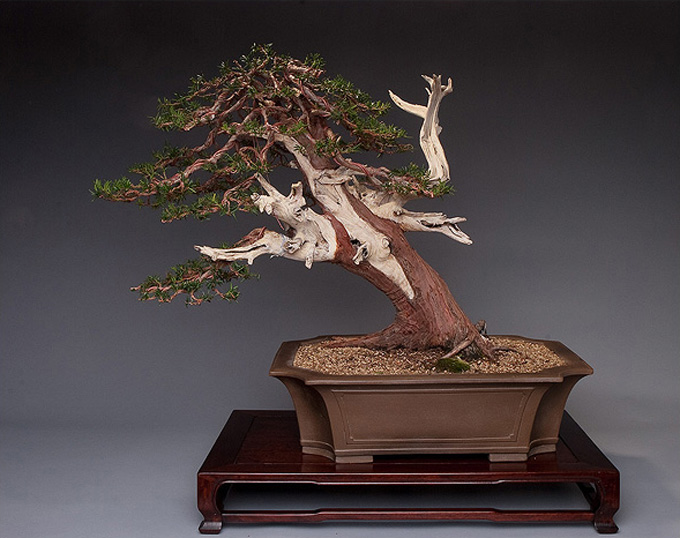 Reverse taper? No problem that a little carving can't solve. I know it's a Yew (Taxus), but I'm not sure which species (can't find the original to confirm). It belongs to David Benavente.
If you're ever in Spain…
… think about paying a visit to
David Benavente's bonsai studio
. A while back
we posted some photos of David's studio/nursery
. I was taken with the artistry of the display and of course, the trees. Here's a few more trees and another display shot to whet your appetite.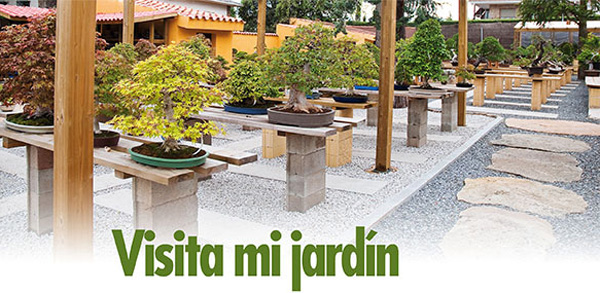 Have you ever seen a display area this perfect?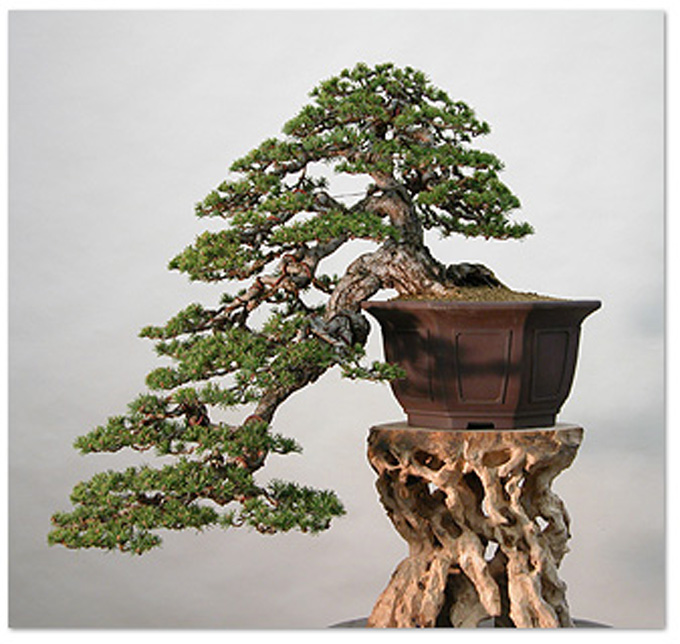 Full cascade Scot's pine. You see a lot of Scot's pine bonsai in Europe.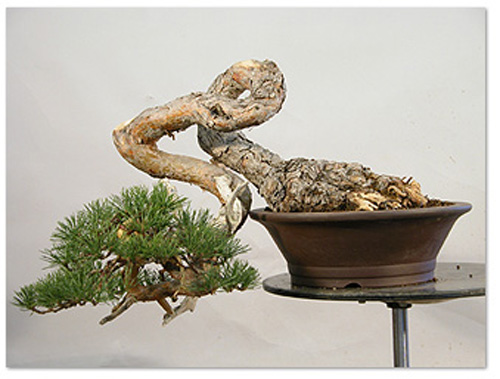 Another Scot's pine.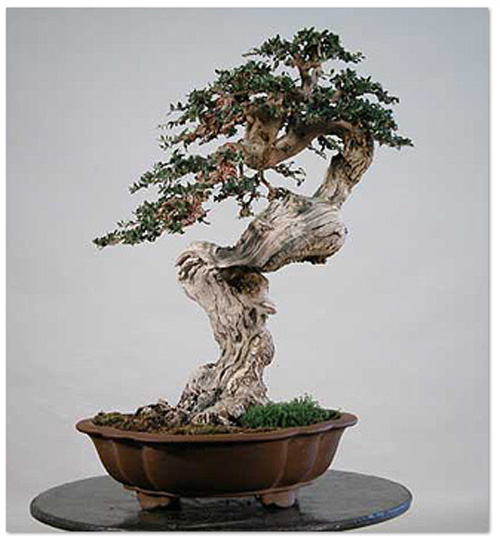 A very wild, Wild olive.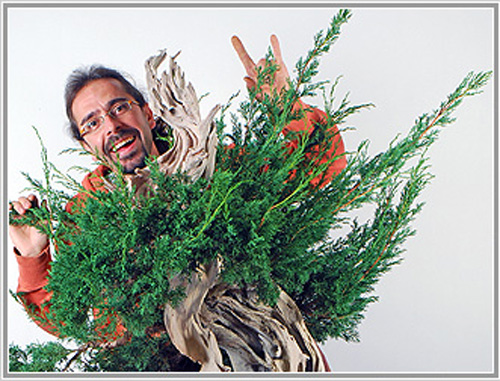 David Benavente; the happy bonsai artist.
Source:
Bonsai Bark