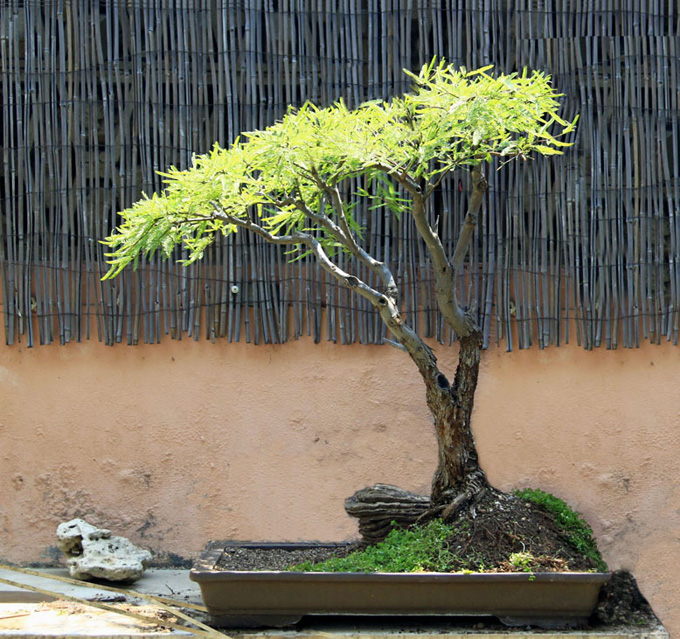 Acacia by Robert Steven.
Robert's bonsai safari
Here's a note I just received from our good friend Robert Steven:
"Here is my first African style bonsai, an acacia I did in Namibia, inspired by the trees we saw during our bonsai safari in Namibia, maybe you want to share…"
Just in case you don't know who Robert is…
… well, he's one of the most accomplished bonsai artists, teachers, and authors anywhere. We feature
Robert's critiques
regularly here on Bonsai Bark and we offer
his excellent books
and his line of
bonsai tools
and
wire
(
Bonsai Aesthetics
) at
Stone Lantern
. Without Robert's enthusiasm and joy in practicing and promoting the art of bonsai, our efforts at Bark and Stone Lantern would not be nearly as rich and enjoyable as they are.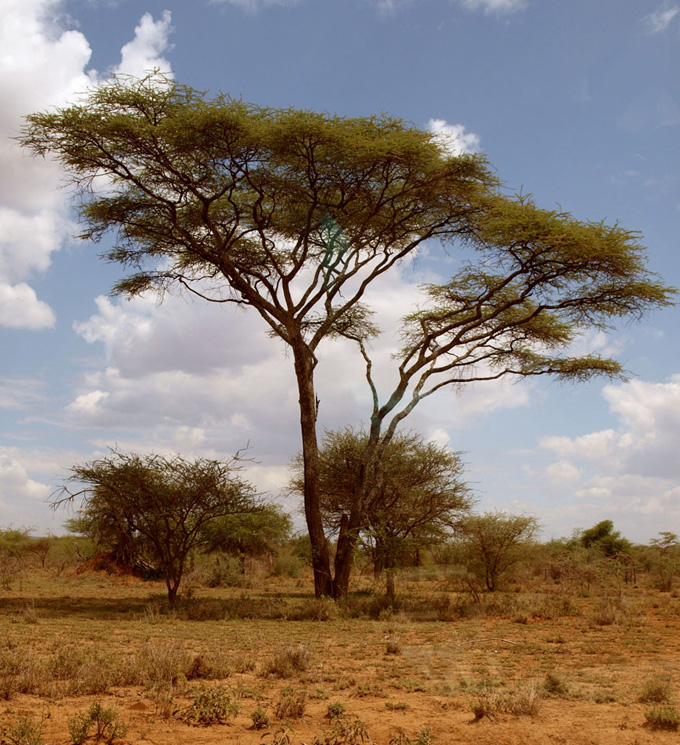 Robert's Acacia was inspired by trees like this.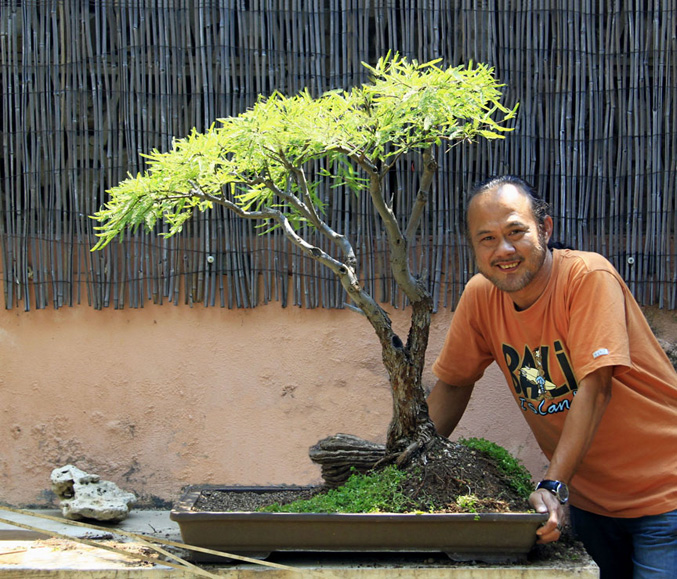 The artist and his tree.
Source:
Bonsai Bark