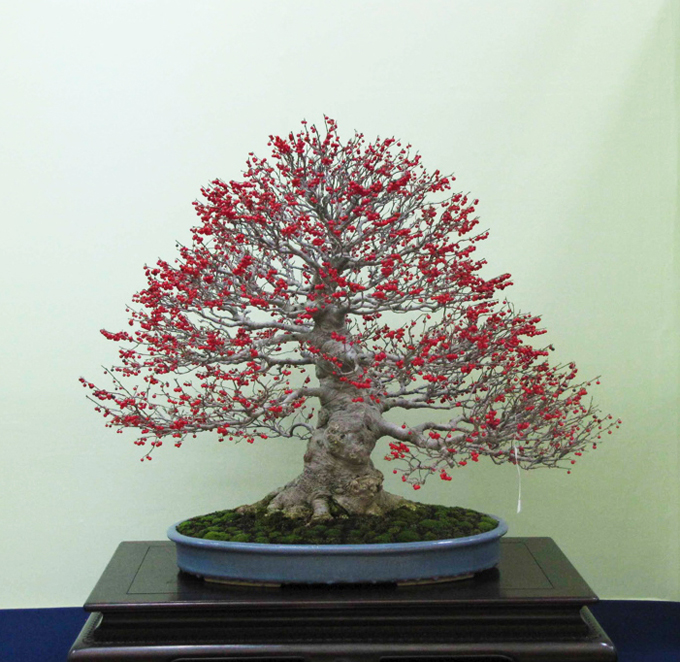 This Japanese holly won a prize at the Taikan-ten. Photo is from Peter Tea's blog.
What happens when two American bonsai apprentices help prepare for a major Japanese bonsai show?
A lot of work and energy go into a major bonsai show. What you see are the results; magnificent bonsai beautifully displayed. What you normally don't see is everything else; the behind scenes efforts that make for a good show. Both
Peter Tea (Journey of a Bonsai Apprentice at Aichi-en)
and
Jonas Dupuich (Bonsai Tonight)
present a behind the scenes view of the
Taikan-ten Bonsai Exhibition
* in their latest posts. They also present some great shots of the trees.
* The tree's Jonas presents have been prepared for four different shows, rather than just the Taiken-ten.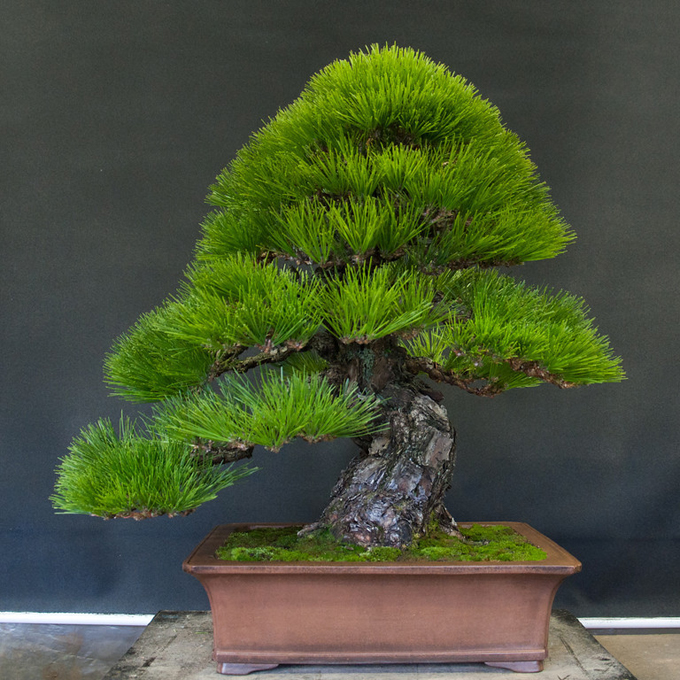 This powerful Black pine is a picture of perfection after a thorough prepping by Jonas. From Bonsai Tonight.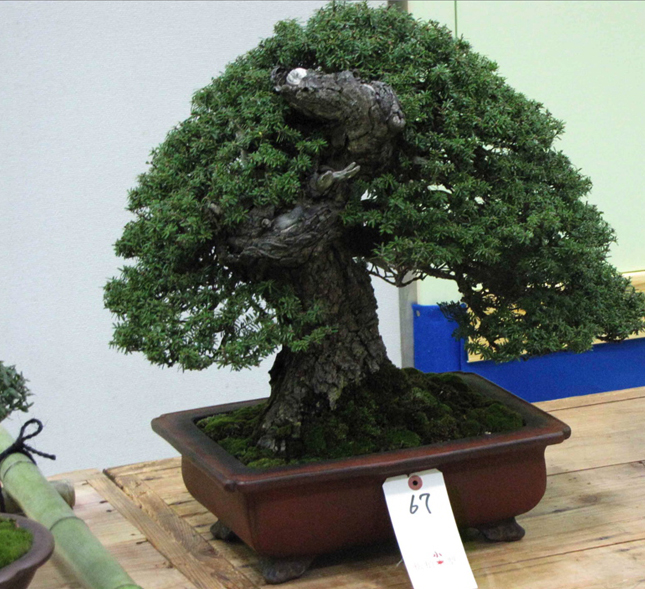 This Hemlock floors me. It's the ancient bark and the unique top section of the trunk (among other things). From Peter Tea.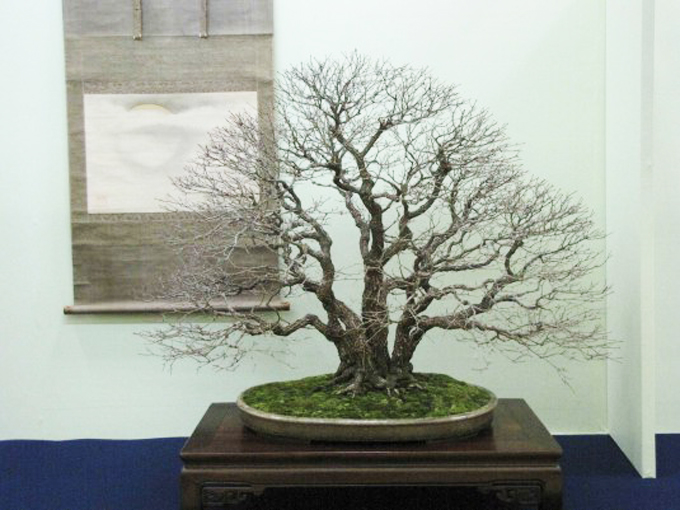 This rough bark Japanese maple is one of Peter's favorite trees at the show.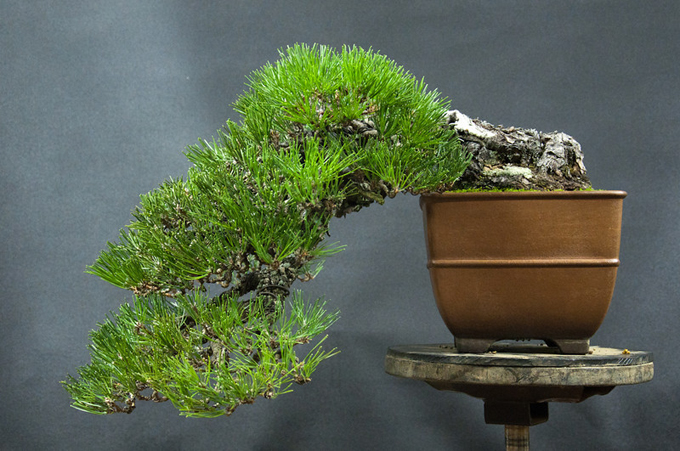 Another Black pine that Jonas wired and cleaned up to show. In addition to the shear beauty of the tree itself, you might notice how well Jonas cleaned and oiled the pot. Now if everyone who photographs their bonsai would only do the same…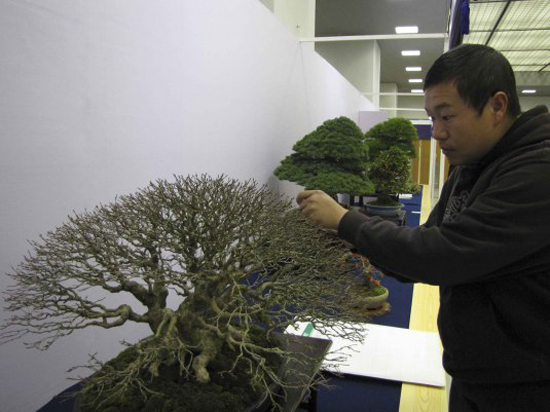 Peter doing some last minute pruning on a Trident maple.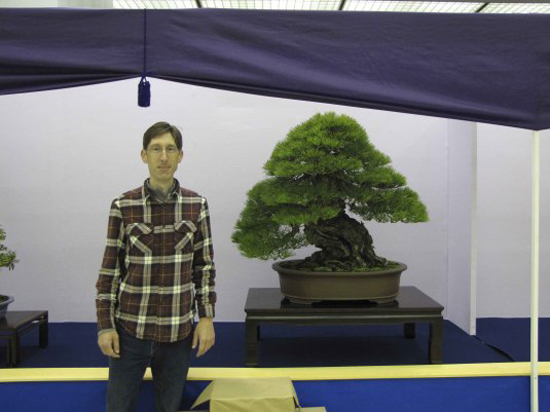 Jonas giving us some scale for this large Japanese Black Pine. Photo by Peter.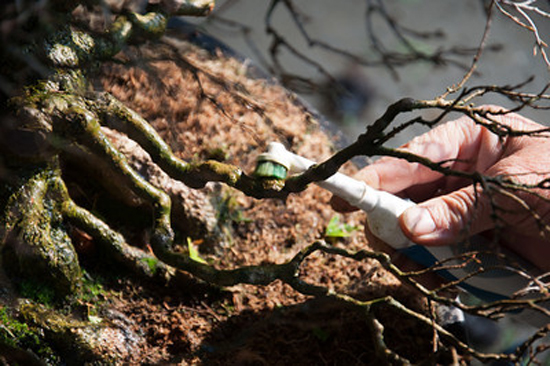 The electric toothbrush technique. Photo by Jonas.
Source:
Bonsai Bark