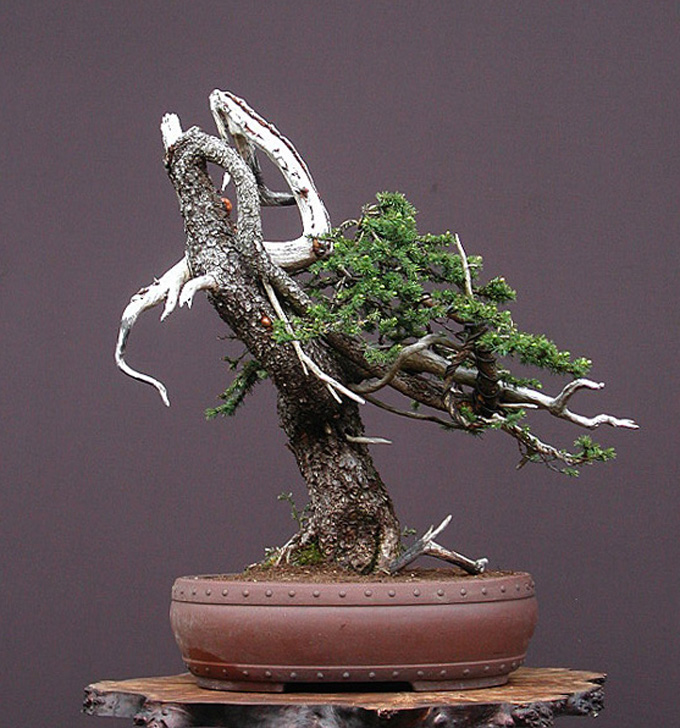 Even the most jaded collector has to be amazed when they stumble upon a tree with this much character. It's from Walter Pall's conifer gallery. The tree looks a lot like a Ezo spruce, but then, if it was collected in Europe, it couldn't be.
Walter Pall's conifer gallery

The three bonsai shown here have been borrowed courtesy of Walter Pall. They represent a small sampling of Walter's wonderful conifer collection.
Naturalistic bonsai

Walter Pall has long been a strong proponent of what he calls 'naturalistic bonsai.' To my eye, all three trees in this post speak with a strong voice to that naturalistic sensibility. If you'd like to explore Walter's thoughts on this subject, all you have to do is go back a bit into our archives.
Just for the fun of it...

… I'm making semi-educated guesses at the varieties of the trees shown here. Now to be proven wrong once again.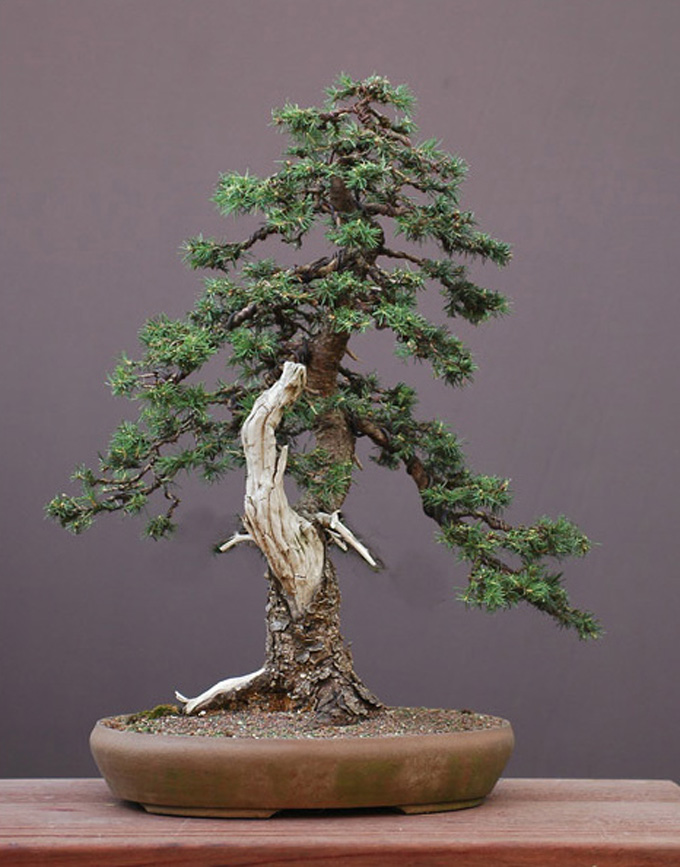 A magical bonsai. I like the scaly bark at the tree's base, a sure sign of age. And then there's the deadwood root (how often do you see that?), the undeniable power of the shari/jin and just the overall natural feeling of the tree. I'm going to guess that it's a small needled Norway spruce.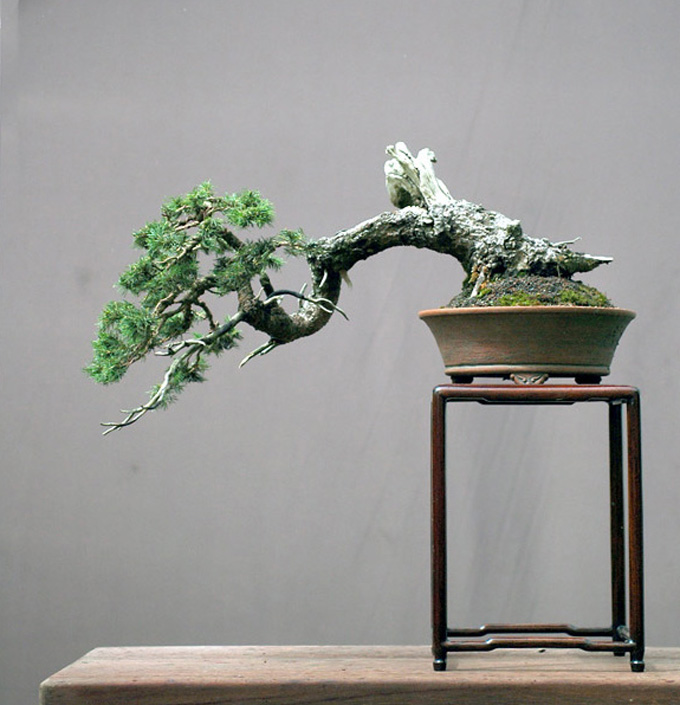 I like the powerful ancient looking base on this somewhat precarious looking tree. Even though the foliage is a little fuzzy and too far away to really tell, I'll take a wild guess and say it's a type of Scot's pine.
Source:
Bonsai Bark