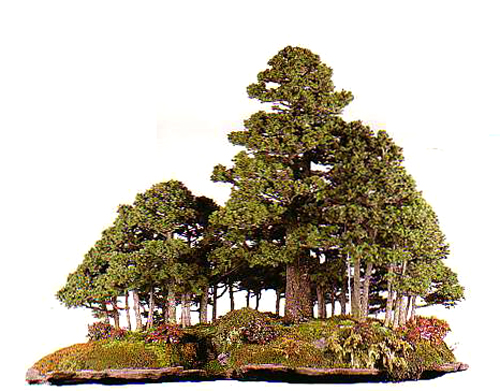 Forest on a slab from Bonsai Today issue 23. Though the photo is uncaptioned it looks like it could be an Ezo spruce forest by Saburo Kato.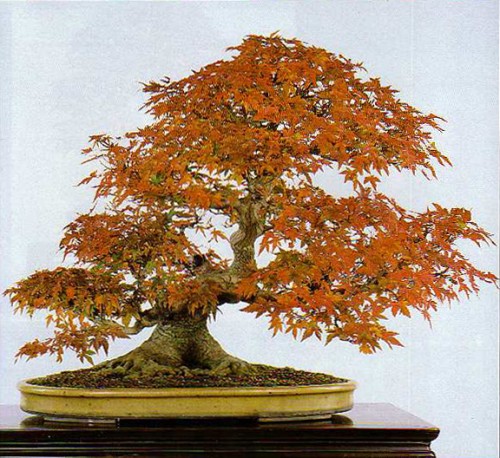 Slant style Japanese maple in fall color. From Bonsai Today issue 14. Artist unknown.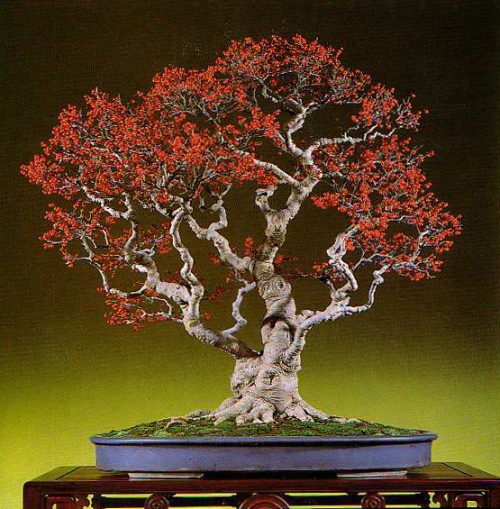 This is one of a handful of outstanding Japanese winterberries (Ilex serrata) that pop up here and there in Bonsai Today. It's from issue 14 (it appears on both the cover and inside, though with different backgrounds). Artist unknown.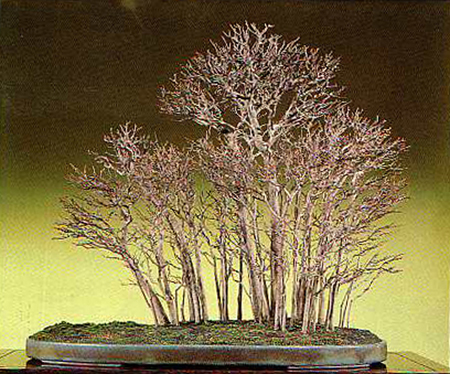 Trident maple forest from Bonsai Today issue 14. I counted 29 trees, though it's difficult (if not impossible) to tell the exact number. The pot is almost exactly the same length as the planting's height (23″).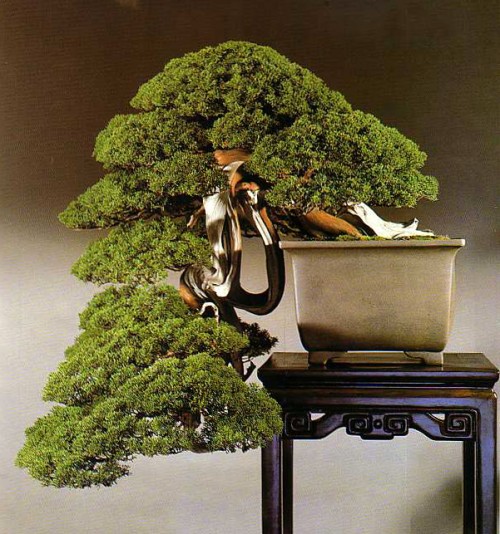 Full cascade Shimpaku juniper from Bonsai Today issue 23. Artist unknown, though it looks like it could be a Kimura. Height: 35″


Source:
Bonsai Bark