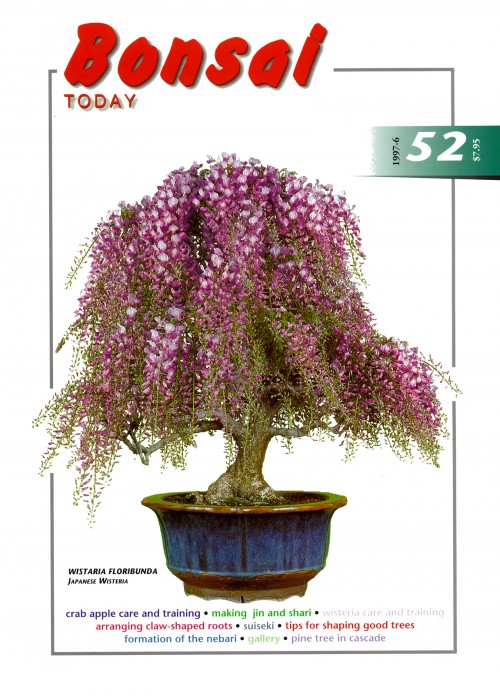 We just put
this one
, along with thirteen other
rare out-of-print issues of Bonsai Today,
up on our site. That makes twenty eight total. Most have been out of print for years and are quite rare. We only have a few copies of each (anywhere from one to five), so don't wait. BTW: the wisteria on the cover is a good example of what we discussed
in our last post
.


Where do they come from?
We buy back
old out-of-print copies of Bonsai Today
whenever we get a chance. Then they sit around on our shelves for a few months and every now and then we get around to putting them up.
How rare are they?
Some of the oldest issues are very rare (we seldom see single digits issues), but there are later issues that are almost equally rate. For example issues
103
and
104
: we were shorted by the printer on these, so we barely had enough to fill subscriptions before we ran out.
Our supply of in-print issues
We still have
new copies of around fifty issues
. Most are from this century. Some are getting scarce and some will be around for a long time. You can usually tell how scarce they are by the price.