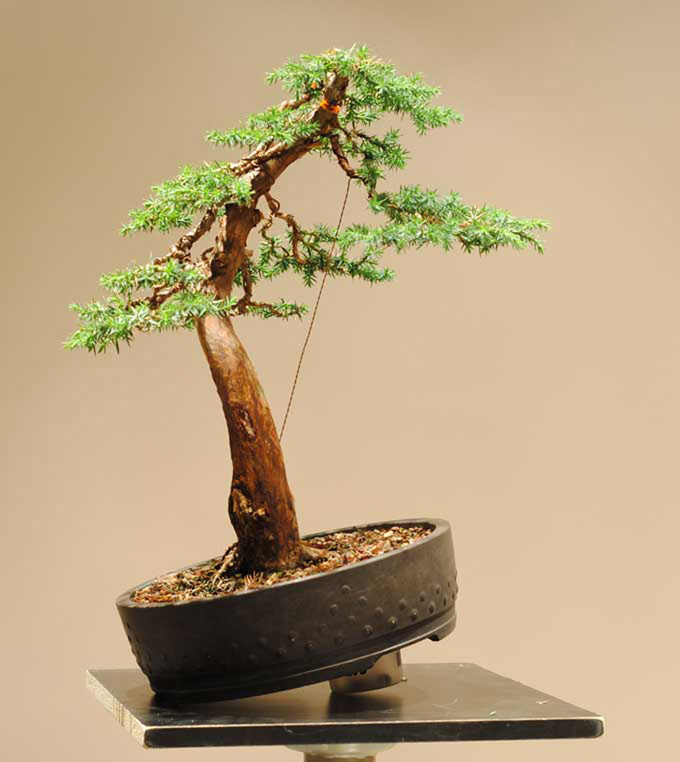 Aaron Khalid's Squamata juniper finished first in our Bonsai from Scratch contest.

The prize
Congratulations to Aaron Khalid, our
Bonsai from Scratch
contest first place winner. Aaron's prize for finishing first is a $400 gift certificate from
Stone Lantern
(we'll devote our next post to the rest of the prize winners).
Judges comments
Here are a few comments on Aaron's tree by our judges: "Suberb; well-balanced and clean design." "Great tree, though I like the back better than the front." "Excellent Bunjin style bonsai, a dramatic improvement." "Nice touch. The wiring on the branches is excellent."
My comment
So many of the trees were worthy, but what helped push Aaron's over the top was the dramatic difference between what he started with and what he ended with. This and the fact that what he finished with is such a quality bonsai. Simple, clean, well-balanced, easy on the eyes. I think any of us would be proud to have it in our collections. Another point, that is easy to overlook, but can make a big difference, is the quality of the photos that Aaron submitted. Just the right touch for a first rate job all around.
Stay posted for the rest of the prizes
I've decided to let the spotlight shine on Aaron and his tree for the moment. We'll post the second place tree and the rest of the winners in the next day or so.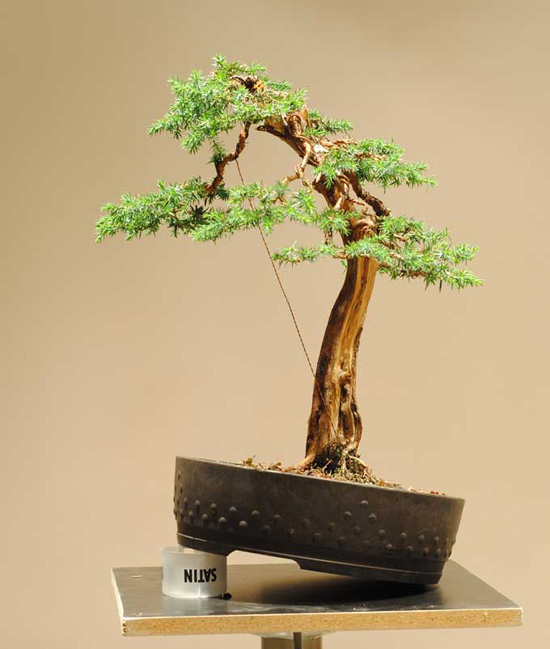 The other side. It's not difficult to see why one of the judges liked this view.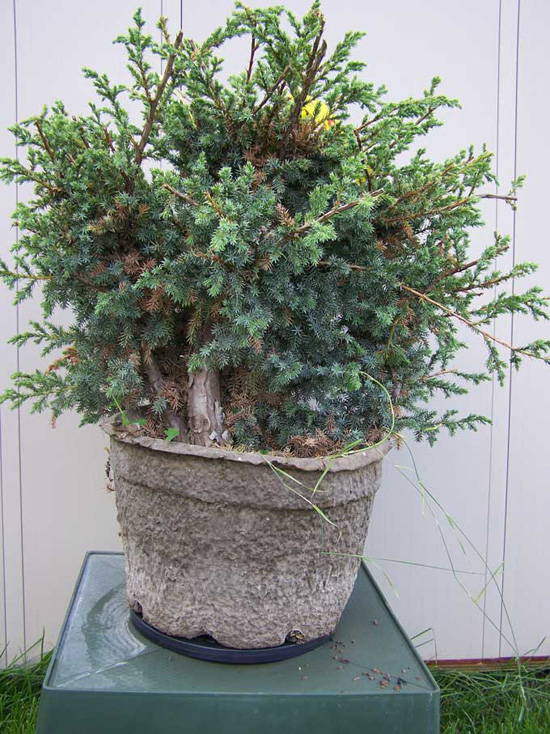 Before. An unruly mess with a promising trunk peeking through.
Source:
Bonsai Bark