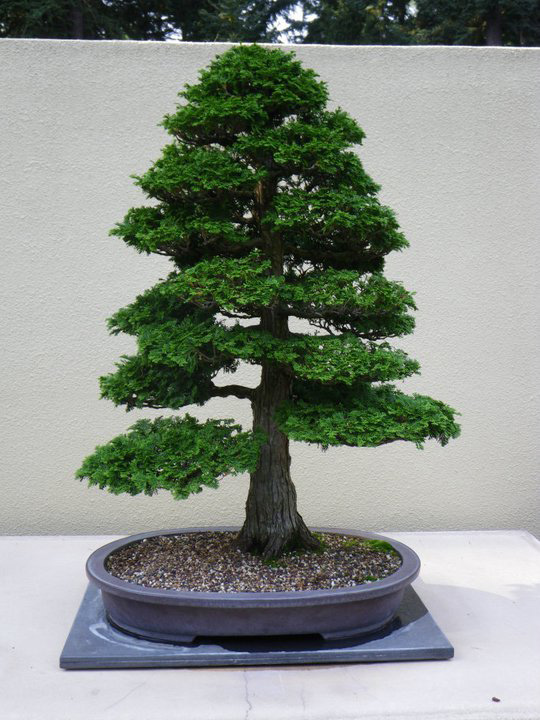 This stately Hinoki cypress (Chamaecyparis obtusa) is from Weyerhaeuser's Pacific Rim Bonsai collection. The photo is from a gallery of Pacific Rim bonsai from Kahlua Bonsai on facebook. I was going to use this photo to start a post on Formal upright bonsai when, in the course of a little research, I stumbled upon an important piece of old news about the Pacific Rim Collection.
Better late….
Way back in April 2009 we featured a post titled
Pacific Rim; a Glimpse of What You Can't See
. The Pacific Rim refers to
Weyerhaeuser's rather famous bonsai collection
in Washington (near Seattle). The 'Glimpse of What You Can't See' referred to the fact that the collection was closed to the public at the time. Turns out, that the collection is once again open. Somehow this piece of good news slipped by our rather faulty radar, so I suspect we're a little tardy on reporting this.
The details
The Pacific Rim bonsai Collection is open weekly Tuesdays through Sundays (closed Mondays) year-round. Our operating hours are 10:00 Am – 4:00 PM. Federal Way Washington, between Seattle and Tacoma.
Photo gallery
A small sampling of some of the collection follows. You might notice that some text is cut off. If you are interested, you can visit the Pacific Rim's remarkably well-hidden
photo gallery
to see what you're missing.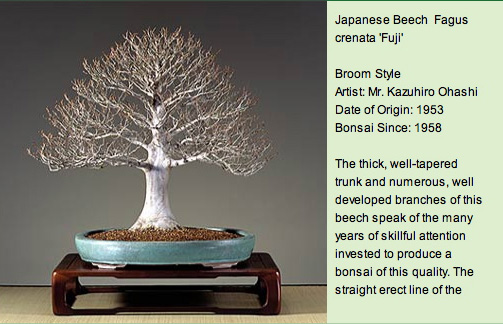 Perfection.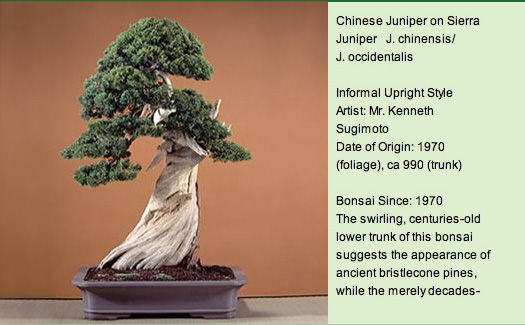 Encore. This powerful old Sierra/Shimpaku juniper showed up on Bark almost two years ago in a post titled 'The Bonsai Artistry of Michael Hagedorn Plus Freeze Dried Roots.'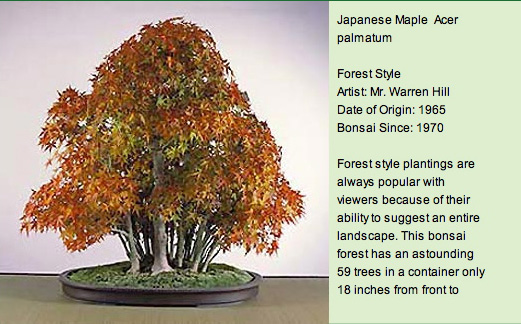 59 trees!
Source:
Bonsai Bark